On April 9, 2019, the 5th day of the third lunar month, the Three Ordination Platforms in Shaolin Temple in Jihai Year entered the fifth day. Newly-precepted monastics invited discipline masters to enlighten them and check robes and alms bowl.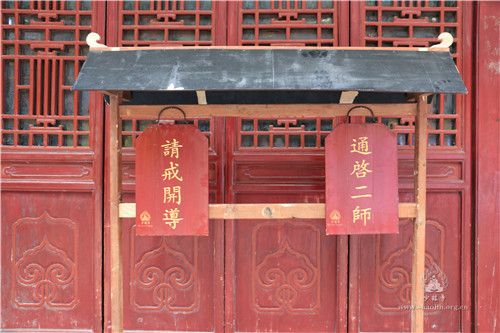 At 8 am, 500 newly-precepted monastics gathered on the ordination platforms and met preceptor Acharya and listened to his teaching.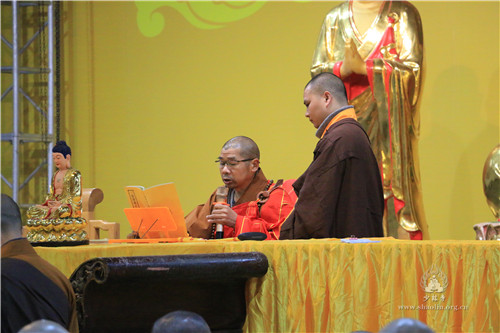 Then representative of newly-precepted monastics invited Teaching-Acharya Master Li Xufa. Master Xufa mounted the platform teaching dharma and guided all precepted monastics to follow. He told ways of practice for a monk and explained how to cultivate vigorously from morning to night.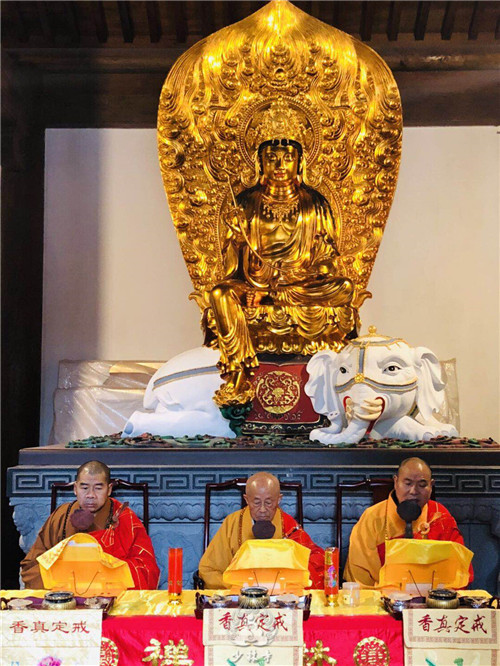 At 2 pm, Yinli master led newly-precepted monastics to invite Acharya Master Yongfu and Teaching-Acharya Master Xufa to orditation platforms. Three Acharya masters got to platforms burning incense and taking their place. Preceptor Acharya conferred newly-precepted monastics Sramanera Precepts.
Then all newly-precepted monastics held robes and alms bowl in both hands and invited Acharya to check. After that, the newly-precepted monastics made obeisance and sent three masters back to hubs. (Edited by Master Yanyang, Wan Ning and Zhang Hailong)