On April 10, 2019, Shaolin Temple's Third Ordination Platforms in Jihai Year entered the sixth day and today masters taught and vowed discipline conditions.
Receiving precepts is a very important thing. All conditions of harmonious unity could be able to confer the ordination platform. Therefore receiving precepts and education are very important before conferred the ordination platform.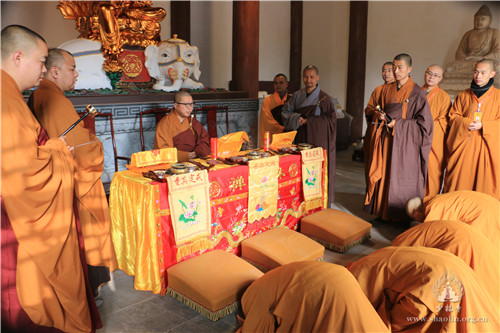 At 8am, under the guide of the Yinli masters, all precepted monastics gathered around the ordination platform and stood in line. Under the leadership of Yinli masters, representatives of newly-precepted monastics held incense and came out to invite Archarya Master Daoji giving a dharma teaching to people.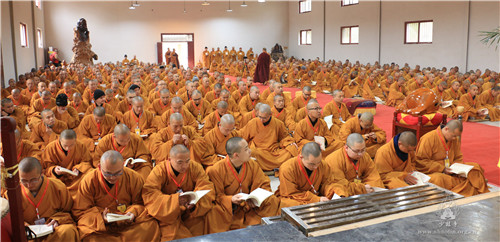 Then Yinli masters guided newly-precepted monastic representatives invited teaching Archarya Master Mingguang went to the ordination platform to give a teaching dharma again. Master Mingguang used his over 30-year experiences to encourage newly-precepted monastics to receive, study and carry forward precepts and cherished causes and conditions of renunciation.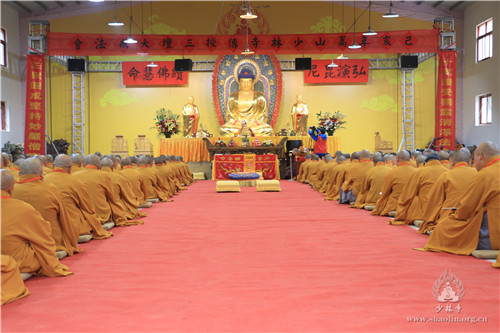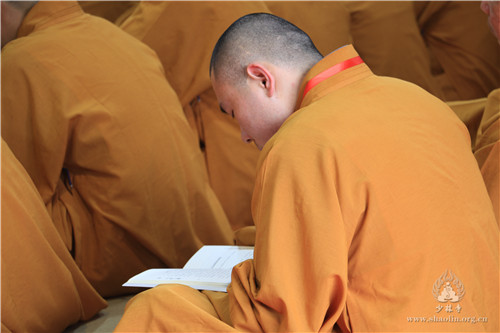 At 2pm, teaching Archarya Master Daoji mounted the dharma seat and continued to explain essential precepts. (Edited by Master Yanyang, Wan Ning and Zhang Hailong)